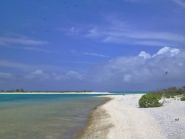 2018-01-04 10:31:43
Radio Amateurs from France will be active from Saint Brandon Islands, IOTA AF - 015, as 3B7A in April 2018. Team - Pat/F2DX, Vincent/F4BKV, Gil/F4FET, Diégo/F4HAU, Flo/F5CWU, Pascal/F5PTM, Seb/F5UFX and Michel/ F6AGM/FM5CD).

Plus d'info ICI...
---
Version traduite en Français via Google Translate
Des radioamateurs de France seront actifs depuis les îles de Saint Brandon, IOTA AF - 015, en utilisant l'indicatif 3B7A en avril 2018. Team - Pat / F2DX, Vincent / F4BKV, Gil / F4FET, Diégo / F4HAU, Flo / F5CWU, Pascal / F5PTM, Seb / F5UFX et Michel / F6AGM / FM5CD).